Looking for an awesome night out? Tired of waiting in line to bowl? Try a Priority Lane Reservation!
It's easy...just call ahead or click here to make your reservation.
Then, show up with your group and enjoy dinner from our brand new menu. After you're done, you'll hop to the top of our waiting list for bowling. It's that simple!
Click the link here or call 781.329.6000 to make your reservation today.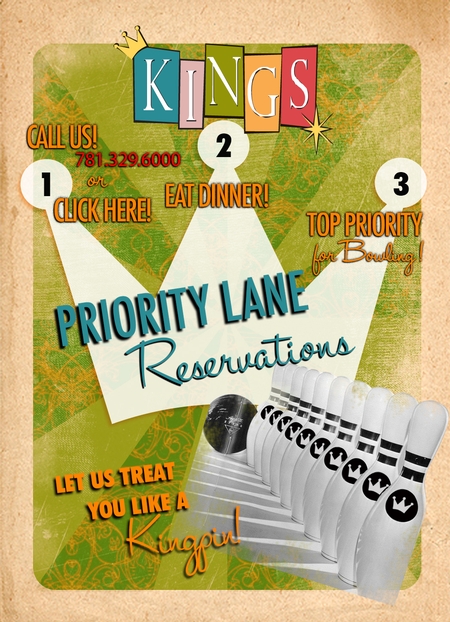 http://kingsbowlamerica.com/dedham/priority-lane-reservations